Barcelona Transfer News: 
Gavi's worth has skyrocketed to €90 million, and Bayern Munich will want to get him if he becomes a free agent and leaves Barcelona
Barcelona Transfer News: Reputable German journalist Florian Plettenberg claims that Bayern Munich is interested in signing Gavi. The 18-year-old sensation at Barcelona has been on the radar of the Bundesliga's best team for quite some time. They'll get the teenager who, as a free agent, would be worth €90 million.
Gavi has profited from the economic crisis that has befallen Barcelona in recent years. The Blaugrana have been forced to dip into the academy's reserves. They are unable to spend lavishly on key targets. And the Spaniard has not only made the most of his chance but has also become a regular for his country's national team. [ Barcelona Transfer News ]
The young superstar, now 18, debuted with the first team back in 2021–2022. Since then, the juvenile sensation has skyrocketed in importance for Barcelona, causing his price tag to soar to €90 million. Gavi's long-term future with Barcelona is in doubt as a result of the current issue.
The latest contract arrangement between Barcelona and Gavi was deemed unlawful by La Liga. The Spanish international's current contract is set to expire on June 30. He will be a free agent if no new agreement is reached. Premier League teams like Liverpool and Manchester City have been put on notice by this development. Bayern Munich is also quite interested in it. [ Barcelona Transfer News ]
ALSO READ: "Another Signing Who Will Be A Future Super Star" – Barcelona Enter The Race To Sign The 18-Year-Old Sensation Striker
Will Bayern Munich get Pablo Gavi?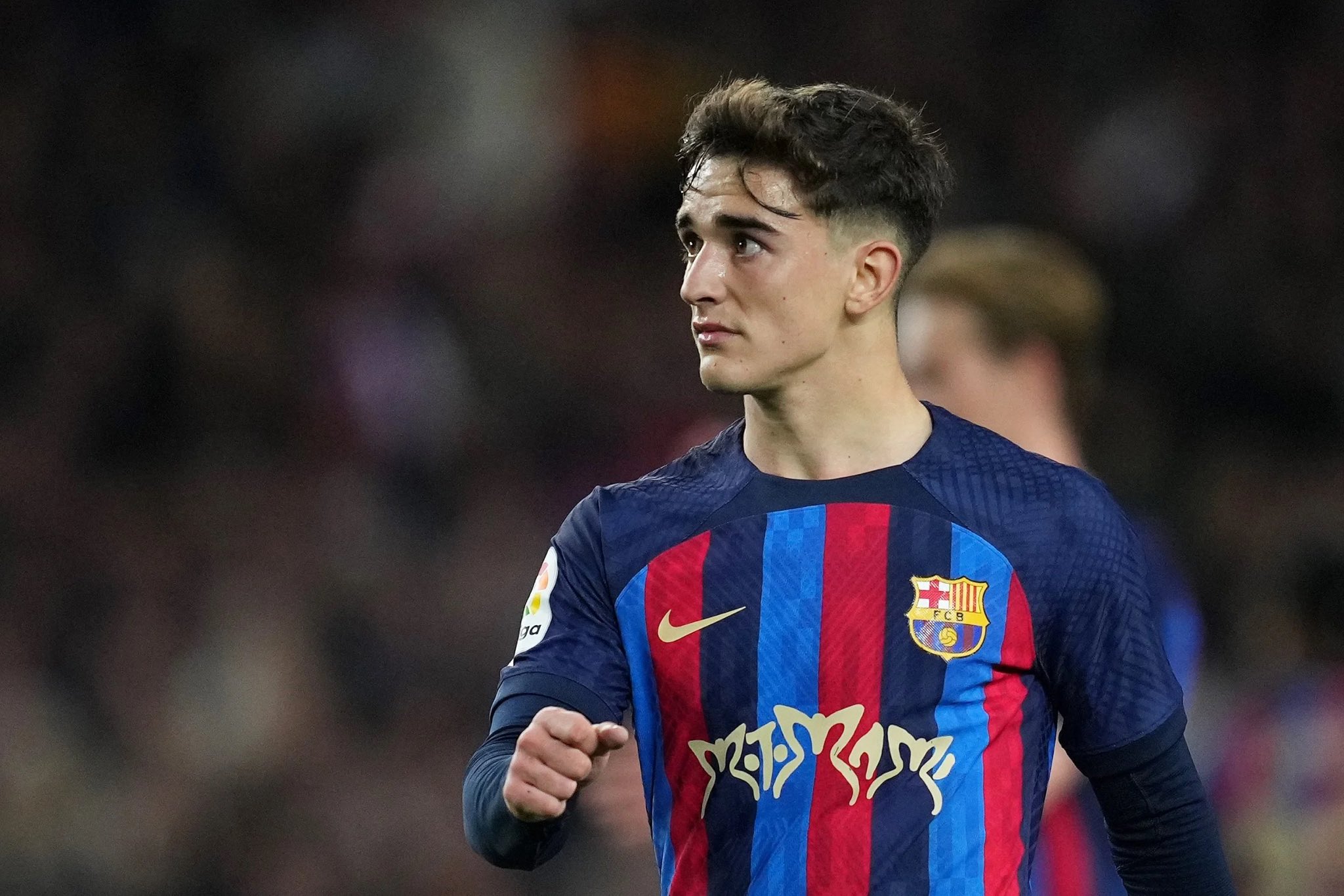 Bayern Munich's interest is unexpected given that Thomas Tuchel already has a deep and talented group of midfielders at his disposal. Yet, a deeper inspection indicates a possible opening to buy a midfielder. Since their futures at the Allianz Arena are unclear, the futures of Marcel Sabitzer and Ryan Gravenberch can lie anywhere.
Sabitzer is being eyed by Manchester United for a permanent transfer, while Liverpool has their sights set on Gravenberch. Thus, Bayern Munich may want to add a world-class midfielder during the next summer transfer window. Bayern Munich may take advantage of Gavi's predicament to harm Barcelona. [ Barcelona Transfer News ]
Signing a player worth €90 million for free, as Gavi maybe if he becomes a free agent, would be a major coup. According to recent rumours, however, the 18-year-old prodigy has no plans to leave Barcelona. If Barcelona can't pull some threads and have the new deal registered, the young player's destiny is out of his hands.
ALSO READ: "He Is Coming Back To Barcelona?" – Barcelona RECEIVE A Huge Update Regarding Lionel Messi