The German news site Kicker claims that Benjamin Pavard, a right-back for Bayern Munich, has been in communication with Barcelona about a possible summer transfer. It has been made known that the Bavarians will no longer depend on the Frenchman beginning with the next season. So, it is no secret that the Blaugrana are actively searching for a right-back. At the same time, a certain Benjamin Pavard seems to have made himself available for the suitors.
Right present, Noussair Mazraoui is Bayern's starting right back, although Josip Stanisic is also a viable option. Interestingly, despite Bayern's readiness to split ways with Pavard, they now cannot do so. This is mostly because Mazraoui will be out of action for at least four to six weeks owing to pericarditis.
Reportedly considering his options, versatile defender Pavard, 26, is looking to leave Bayern this summer. Barcelona has surfaced as a prospective destination. Bear in mind that this is not the first time Pavard has considered quitting Bayern. The thought of leaving during the last transfer window was just that. But after this season he may as well go through with it.
Messi and @Pedri on the same team is an absolute cheat code! 🙌

Who remembers this golden @FCBarcelona link up from 2021? 🔵🔴#LaLigaSantander #LaLigaHighlights pic.twitter.com/rxvFvcNOU2

— LALIGA English (@LaLigaEN) January 6, 2023
It is for this reason that the aforementioned magazine claims that the player's representatives have already made contact with Barcelona and that the Catalan club has no problem with the transfer. Although Pavard would love to play in the middle of the field, he is still a prospect for the Barcelona squad since the club is "searching for a six, a winger, and a right-back," as reported by Kicker.
Will Benjamin Pavard move to Barcelona?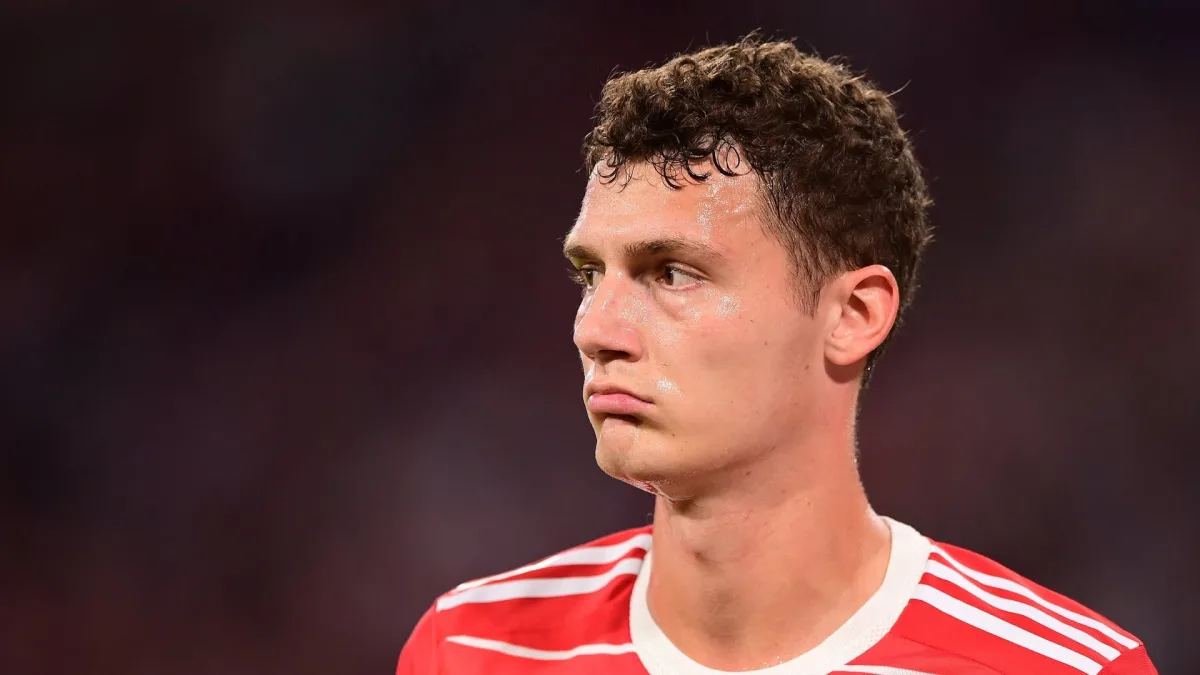 To be clear, Pavard's current contract with Bayern goes until 2024. So any proposal from Barcelona's side is likely to cost them a sizable sum. As important as skill is, willingness on the part of the player is equally crucial.
One thing that really gets under a German's skin is fiscal irresponsibility. This is especially true with German football teams, which, with a few notable exceptions, are generally well-run. No wonder Oliver Kahn, CEO of Bayern Munich, declared his contempt for major clubs in an interview with Bild. He didn't mention any specific teams. But Juventus and FC Barcelona immediately came to mind.
Of course, he shouldn't hold his breath, seeing as how UEFA is managed. Even though Juve and Barcelona are getting all the attention right now, new Chelsea owner Todd Boehly seems ready to sink the club financially. We should also keep quiet about PSG's and Manchester City's (soon to be Newcastle's) doping in terms of financial resources.
Bayern Munich and Real Madrid seem to be the only major teams capable of being financially stable while still remaining competitive at the same time. It seems that Bayern's approach is becoming antiquated due to the increasing influence of oil money and the drive to establish a European Super League (of which Juve, Barca, and Madrid are big proponents).
ALSO READ: PSG Come up with A HUGE Offer For Ousmane Dembele and this is THE AMOUNT That Barcelona wants