Barcelona Transfer News: Reports indicate that in order to get Franck Kessie, a 26-year-old midfielder for Barcelona, Juventus will trade Denis Zakaria, now on loan at Chelsea
Barcelona Transfer News: Calciomercatoweb claims that Juve will attempt to acquire Franck Kessie during the next summer transfer window. They are willing to trade Denis Zakaria for the 26-year-old Barcelona midfielder. The Swiss player is on loan to Premier League team Chelsea.
Denis Zakaria's development has stalled at Borussia Monchengladbach due to persistent fitness problems. Before joining Juventus, the 26-year-old was a highly regarded midfielder for the Bundesliga team. While the Bianconeri leased him to Chelsea last summer, his long-term future has been clouded by doubt.
Zakaria's development at Chelsea has been steady. He's put together a couple of strong showings. Chelsea is not expected to sign him permanently in the summer. He will continue to serve as Graham Potter's backup player. The Swiss midfielder's career is therefore going nowhere and his future is unknown. On the other hand, Juve might use him as trade bait to get another player from Barcelona.
Juve has shown interest in Barcelona's 26-year-old Franck Kessie, whose future at Camp Nou is unclear. After joining Barcelona on a Bosman transfer last summer, the Ivorian international has battled to establish himself. Several Premier League teams, including Chelsea, have been said to be interested in him recently. In addition to Real Madrid, Juventus will try to sign him.
ALSO READ: Barcelona Receive 'A Huge Update' Regarding Lionel Messi's Move Back To The Club In 2023
Will the deal go through?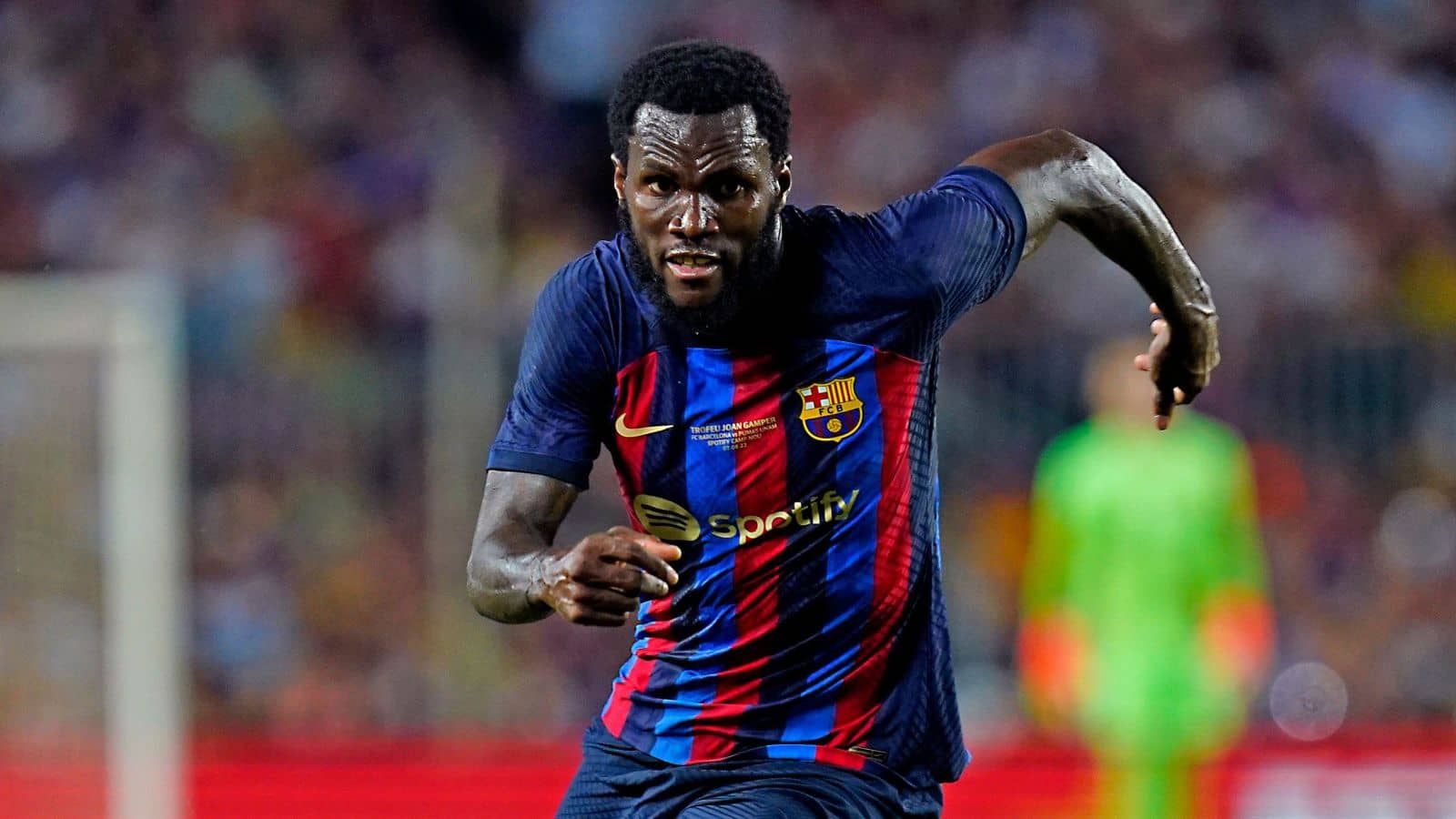 The Ivorian international is now ranked fifth on the depth chart, behind Sergio Busquets, Frenkie de Jong, Pedri, and Gavi. That's why he's only started eleven games this season across all competitions. Moreover, Kessie may do well in Serie A, and Barcelona got a good bargain with Zakaria.
Even if the 26-year-old's development has slowed owing to fitness concerns, he is still a good midfielder. Having Zakaria available as a free backup plan should also benefit Barcelona. As Chelsea is not really considering making a permanent offer for the Swiss international, Barca may have a free pass.
But, current rumors suggest that the Catalan giants aren't interested in hearing any proposals for Kessie. The potential summer trade involving Kessie and Zakaria is so intriguing. Juve will try to negotiate such a deal in the next months.
ALSO READ: Real Betis Has Come Up 'With An Offer For The €13m Rated Player' And This Is What Barcelona Wants