A significant change is on the horizon at Camp Nou, as reported by Javi Miguel. He suggests that Barcelona's Mateu Alemany will soon be breaking the news to certain players about their uncertain future with the club. Three high-profile names — Ansu Fati, Kessie, and Ferran — are expected to be part of this shake-up. Firstly, let's talk about Ansu Fati. The young Spanish forward, hailed as the future of Barcelona, might be facing an unexpected turn in his career. Despite his impressive breakthrough and subsequent performances, Barcelona seems to have other plans.
Fati's potential departure might come as a shock to many, given his talent and age. He's shown signs of promise and maturity beyond his years. However, football can be unpredictable, and his journey at Camp Nou may be cut short. Next in line is Kessie. The midfielder has played a pivotal role in the squad but may be considered surplus to requirements next season. Even though he's proven to be a reliable player, the club's evolving tactics and strategies might mean there's no room for Kessie.
You may also read:
Barcelona and Mateu Alemany have decided to offload Ansu Fati, Franck Kessie and Ferran Torres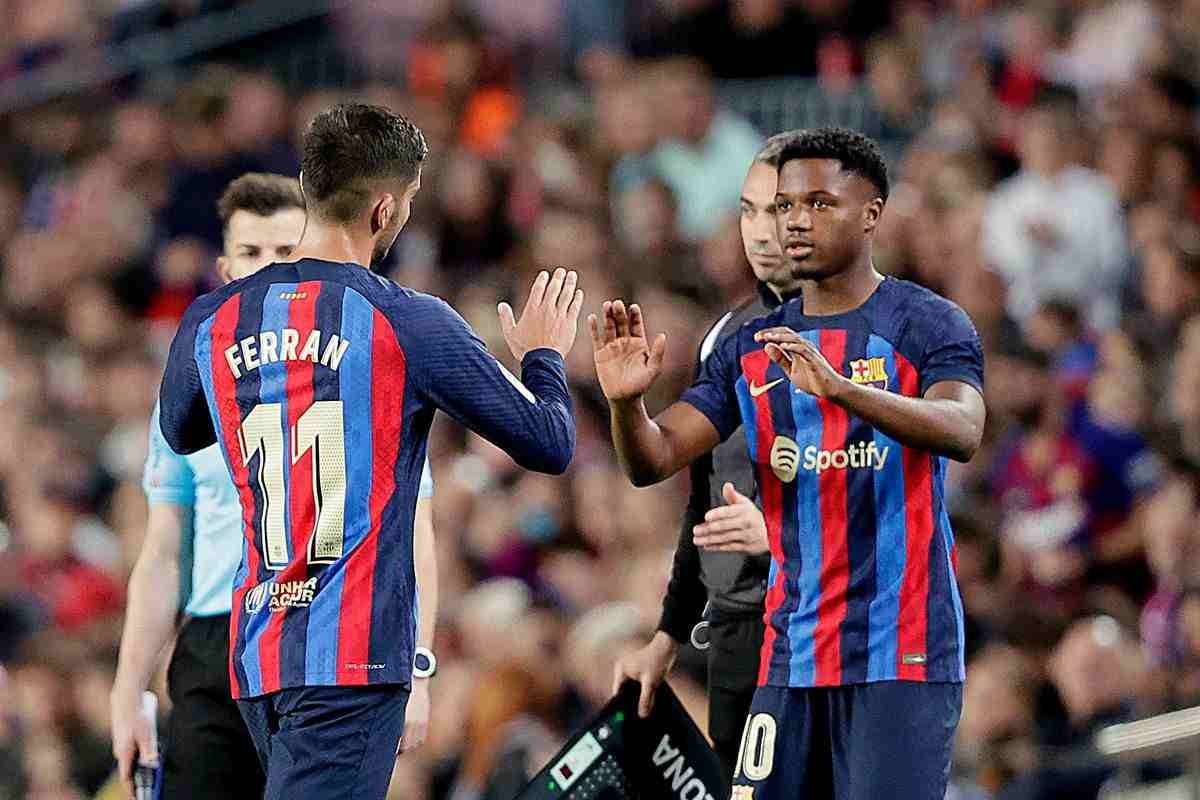 Kessie's exit could stir up discussions about Barcelona's midfield options. It's a department that Barcelona traditionally prides itself on. Consequently, the choice to offload Kessie could indicate a tactical shift, or perhaps, an imminent arrival. Lastly, Ferran, another player who could be shown the exit door, is on this list. His stint at Barcelona hasn't been long, yet he might be part of the outgoing players. His performances have been consistent, if not spectacular, but Barcelona's decision indicates a desire for more.
It's interesting to note that Ferran's potential exit could shake up the dynamics in Barcelona's forward line. His departure would create room for new arrivals, signalling the start of a new era at the Catalan club. However, while these imminent decisions may seem harsh, they are part of football's realities. Players come and go, and clubs must continually adapt and evolve. It's clear that Barcelona is not exempt from this process and is gearing up for a transitional period.
Yet, one can't help but wonder about the impact of these potential exits. Each of these players has contributed to Barcelona in their own unique ways. Their absence will certainly be felt, but perhaps, the club believes it's a necessary sacrifice for future success. In summary, the coming days will be critical for Barcelona and the mentioned players. The decisions made will not only shape the players' careers but also Barcelona's future trajectory. As the fans hold their breath, the world awaits the unfolding of this dramatic sequence.
https://twitter.com/ReshadRahman_/status/1667496674493861888?s=20