The 8 FC Barcelona Best Moments That Captivated The World: Every football fan loves witnessing spectacular moments. However, some moments surpass expectations, forever etched in our hearts. Such are the FC Barcelona best moments. These eight defining instances are indelible footprints left on the global football landscape by this iconic Spanish football club, a testament to their outstanding performances. Let's take a look at the 8 FC Barcelona Best Moments.
Check Out The 8 FC Barcelona Best Moments
1. Inauguration of Camp Nou (1957):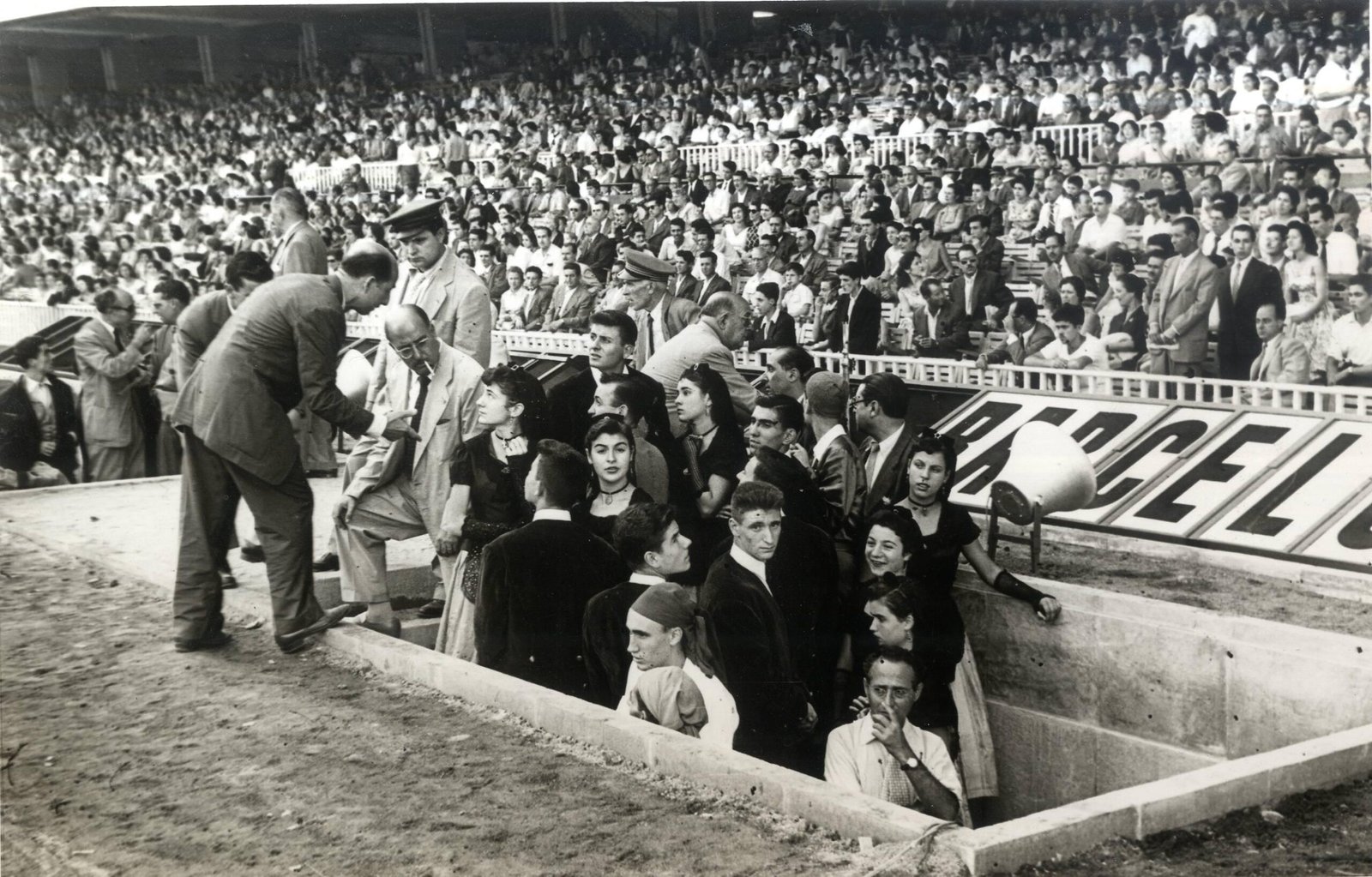 The inauguration of Camp Nou in 1957 was more than just the unveiling of a new stadium. This marked a new era for Barcelona and stood as a symbol of the club's growth and aspirations. Today, the stadium stands as one of the largest worldwide, embodying the spirit of the club. This was a defining moment, intensifying the global recognition of Barcelona's football prowess and cultural importance. So, this is one of the 8 FC Barcelona Best Moments.
2. First European Cup Victory (1992):
The first-ever European Cup win by Barcelona in 1992 remains a cornerstone in their history. Guided by the genius of Johan Cruyff, Barcelona triumphed 1-0 over Sampdoria, securing their position on the European map. This victory encapsulates one of the FC Barcelona's best moments, a landmark that solidified their status among the European elite. So, this is one of the 8 FC Barcelona Best Moments.
3. The Unbeaten Run (2010-2011):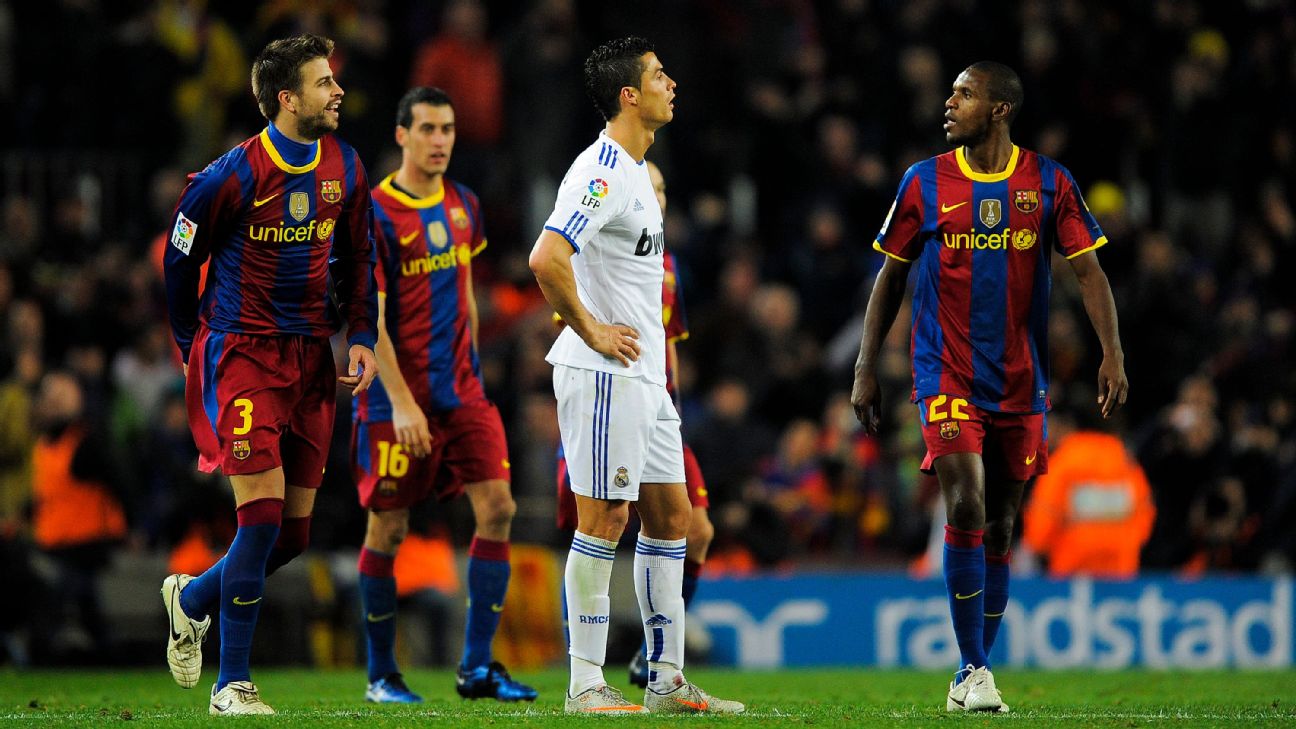 The 2010-2011 season saw Barcelona at their absolute best. The team went 28 games unbeaten, creating a new record in Spain. The world watched in awe as Barcelona seamlessly knitted passes, with each player contributing to a symphony of fluid football, turning opponents into mere spectators. It was an exemplary display of collective effort and tactical brilliance. So, this is one of the 8 FC Barcelona Best Moments.
4. Six Titles in One Year (2009):
Barcelona set the bar high in 2009 by winning six titles in one calendar year. Under Pep Guardiola's inspirational guidance, the team exhibited sublime skills and synchronisation, conquering all possible trophies. The sheer excitement of this unrivalled achievement still sends shivers down the spine of every football aficionado. So, this is one of the 8 FC Barcelona Best Moments.
5. Messi's 91 Goals in a Calendar Year (2012):
Lionel Messi, Barcelona's star player, achieved the unthinkable in 2012. He scored an astounding 91 goals in one calendar year, breaking Gerd Müller's 40-year-old record. This incredible accomplishment stands out among the FC Barcelona best moments, exemplifying the individual brilliance that the club nurtures. So, this is one of the 8 FC Barcelona Best Moments.
6. 6-1 Comeback Against PSG (2017):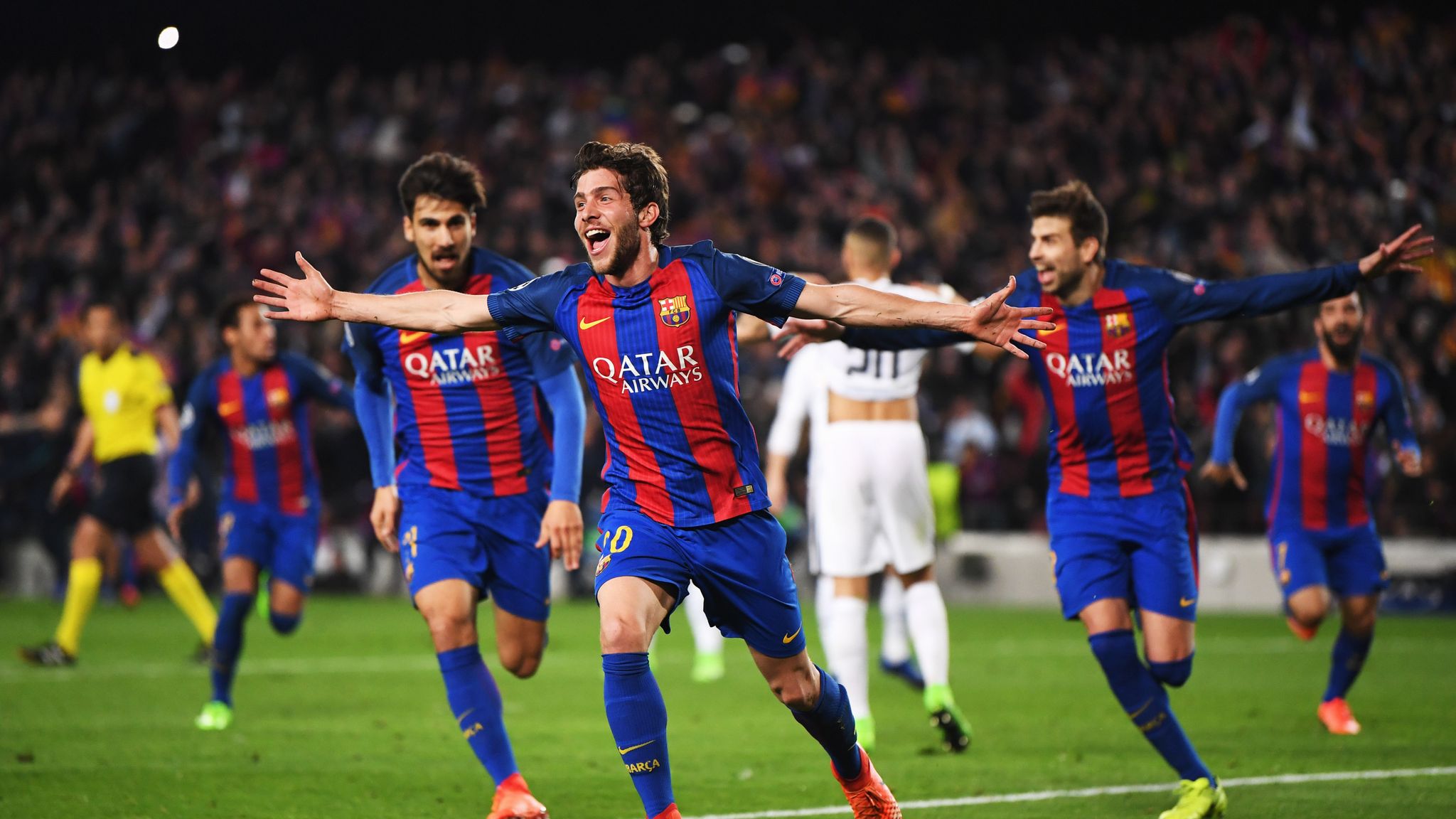 One of the most thrilling FC Barcelona best moments came in the form of a dramatic 6-1 comeback against PSG in the 2017 Champions League. Down 4-0 from the first leg, Barcelona completed a near-impossible comeback at their beloved Camp Nou. This victory underlines Barcelona's never-say-die spirit and their penchant for delivering under pressure. So, this is one of the 8 FC Barcelona Best Moments.
7. Messi's 500th Goal Against Real Madrid (2017):
In 2017, Messi again made headlines by scoring his 500th goal for Barcelona against arch-rivals, Real Madrid. This milestone goal, which secured a 3-2 win, came in the dying minutes of a fiercely contested El Clasico. It was a testament to Messi's unparalleled talent and the intensity that characterises this historic rivalry. So, this is one of the 8 FC Barcelona Best Moments.
8. First Treble Win (2008-2009):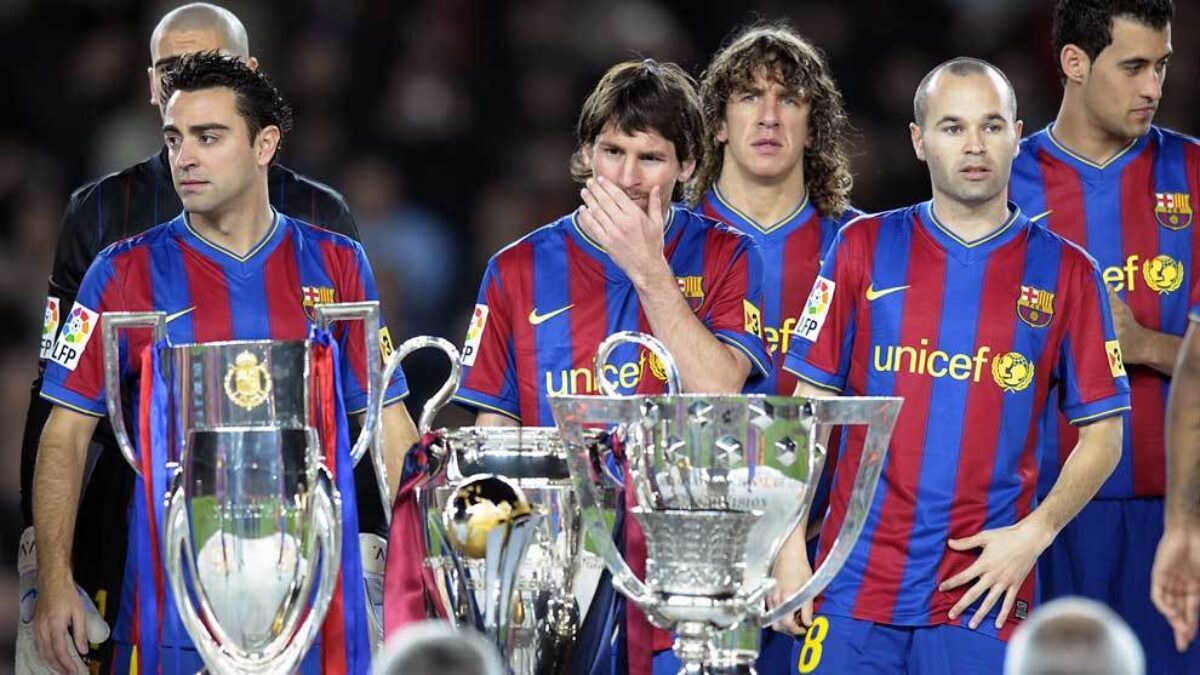 In the 2008-2009 season, Barcelona achieved a rare feat. They became the first Spanish club to win the treble – Champions League, La Liga, and Copa del Rey. This groundbreaking achievement forever etched Barcelona's name in football history and added a golden chapter to the collection of FC Barcelona best moments. So, this is one of the 8 FC Barcelona Best Moments.
YOU MAY ALSO READ: Barcelona Player Frenkie De Jong Responds To Manchester United's Offer
Conclusion:
These eight FC Barcelona best moments epitomise the club's exceptional journey and the enduring excitement they bring to world football. Their unwavering determination, remarkable team spirit, and individual brilliance have all contributed to the creation of these unforgettable moments. As we look back on these instances with a sense of awe and admiration, we eagerly anticipate what the future holds for this iconic club.
Every football fan around the globe awaits the next of FC Barcelona best moments. We look forward to more captivating performances that will continue to add to the rich tapestry of this historic club. With their unique blend of flair, skill, and passion, FC Barcelona is poised to continue etching its name in golden letters on the canvas of global football. So, after you have taken a look at the 8 FC Barcelona Best Moments, Here's:
The Legacy of FC Barcelona: A Journey Through History
Since its inception in 1899, Futbol Club Barcelona, or FC Barcelona, has been much more than just a football club. Founded by Joan Gamper, along with eleven enthusiastic players, it has grown into an embodiment of Catalan culture and Catalanism.
The early years (1899-1922) saw Barcelona establishing itself as a dominant force in Catalonia and Spain. The club won numerous regional and Copa del Rey titles, setting the foundation for future success. They also adopted the now-iconic Blaugrana colours and club crest in this period.
From 1923 to 1957, Barcelona experienced tumultuous times. Under the dictatorship of Primo de Rivera, the club faced difficulties for its Catalan identity. Despite the challenges, Barcelona managed to secure several titles, including the inaugural La Liga in 1929. In 1957, the iconic Camp Nou stadium, the club's home, was inaugurated, symbolizing a new era for the club.
From 1957 to 1978, Barcelona went through a transitional period. Despite some key victories, like the 1974 La Liga title under Rinus Michels and Johan Cruyff, they struggled to consistently compete against rivals like Real Madrid. However, during this period, Barcelona's La Masia academy was established, laying the groundwork for nurturing future talent.
The era of Johan Cruyff (1988-1996), both as a player and later as a coach, brought about the football philosophy now synonymous with Barcelona – 'Total Football'. With Cruyff at the helm, the 'Dream Team' won four consecutive La Liga titles (1991-1994) and the club's first-ever European Cup in 1992.
The period from 1996 to 2003 was somewhat inconsistent for Barcelona. However, this was the time when La Masia graduates like Xavi Hernandez and Carles Puyol began making their marks, and the club made some stellar signings, including the Brazilian star Ronaldinho.
The real turning point came in 2003 when Joan Laporta took over as club president. His tenure from 2003-2010, particularly under the management of Pep Guardiola (2008-2012), was the golden age of Barcelona's history. This era witnessed the rise of Lionel Messi and the domination of a Barcelona team considered one of the greatest in football history. They achieved an unprecedented sextuple in 2009, and the 2010-2011 season was marked by a record-breaking unbeaten run.
The following years until 2021, despite having their fair share of struggles, were highlighted by moments of brilliance. Lionel Messi's reign, Neymar and Luis Suarez's arrival forming the formidable 'MSN' trio, and the historic 6-1 comeback against Paris Saint-Germain in the 2017 Champions League, all added to Barcelona's legacy.
However, the club faced a significant setback in 2021 with the departure of Lionel Messi due to financial difficulties. The post-Messi era began under the shadow of economic hardship, yet the club, rooted in its rich history and values, looks forward to rebuilding and reclaiming its glory.
The history of FC Barcelona is a tale of resilience, triumph, and an unwavering commitment to a distinctive style of play. From its humble beginnings to becoming one of the world's most successful and beloved football clubs, FC Barcelona's journey is truly inspirational. As we look back at these historical milestones, we appreciate the club's contribution to football and eagerly anticipate its future chapters.
FC Barcelona: Beyond the Pitch
One cannot speak of FC Barcelona's history without mentioning its distinct identity and philosophy, both of which stem from the club's motto, "Més que un club" (More than a club). The philosophy and identity of Barcelona have grown alongside its sporting successes, making it a unique entity in the world of football.
Barcelona's identity is deeply rooted in Catalan culture. Established during a time of burgeoning Catalan nationalism, FC Barcelona quickly became a conduit for expressing Catalan identity. This connection was particularly evident during the Franco regime, where the club served as a symbol of resistance against the suppression of Catalan culture. The Catalan language, forbidden in public discourse, found refuge in Camp Nou, with fans chanting and expressing themselves freely. Over time, the club has maintained its position as a bastion of Catalan identity and a promoter of the region's culture.
The footballing philosophy of Barcelona is as unique as its cultural identity. Influenced significantly by Johan Cruyff, Barcelona's style of play is centered around possession, attacking flair, and tactical intelligence. Cruyff's philosophy was based on 'Total Football', a tactical theory where any outfield player can take over the role of any other player in the team. This was taught rigorously in La Masia, Barcelona's youth academy.
La Masia deserves special mention in Barcelona's history. Established in 1979, this youth academy has been the bedrock of Barcelona's success. The emphasis on home-grown talent and instilling the club's philosophy from a young age has given football some of its finest players. The likes of Lionel Messi, Xavi Hernandez, Andres Iniesta, and many more are products of this esteemed academy.
Barcelona's commitment to this philosophy was evident in a Champions League match against Levante in 2012, where all eleven Barcelona players on the pitch were products of La Masia. This exemplifies Barcelona's trust in its youth system, a key element in their long-standing success.
Furthermore, Barcelona's engagement in social issues is another aspect of its 'more than a club' ethos. The club's charitable work, including the FC Barcelona Foundation, focuses on education and the promotion of positive values through sport. They have undertaken significant initiatives on social inclusion, children's rights, and education, contributing positively to society.
Another unique aspect is Barcelona's ownership structure. Unlike many football clubs owned by corporations or wealthy individuals, FC Barcelona is owned by its 'socios' or club members. They have the power to vote and decide the club's president, thus having a say in its functioning and future. This democratic model deepens the bond between the club and its fans, reinforcing its community-oriented approach.
To summarise, FC Barcelona is much more than its on-pitch achievements. Its embodiment of Catalan culture, distinctive football philosophy, focus on youth development, engagement in social issues, and unique ownership structure all contribute to its identity. These aspects, coupled with a rich history of sporting success, make FC Barcelona an institution that transcends the boundaries of a traditional football club. Its story is not merely about football, but also about culture, society, and values. It's about being 'Més que un club'. So, this was an article about the 8 FC Barcelona Best Moments.